It has been quite a week in our World. Our team pulled together a curated snapshot of the week that was in our World as we were witness to the Russian Invasion of Ukraine which has challenged the Post-World War II order and the Post-Cold War Order. The Russian Federation had signed an agreement in 1994 guaranteeing the independence of Ukraine as Ukraine agreed to give up its' arms. Vladimir Putin tore up that agreement--and had made an offer to talk peace in Minsk--the problem is that Minsk is the capital of Belarus, a client state of Russia. Mr. Putin intervened to save the Belarus President in the aftermath of the stolen election and the protests. As we went to press, Ukraine continues to endure and resist Russian aggression as hundreds of thousands have become refugees--including many of foot. Those who cannot spend nights in shelters. Sanctions are becoming ever tougher as Russia threatens Finland and Sweden and threatens to break relations with everyone. As we went to press, only Iran and Syria backed Russia as we saw reports of civilian targets being attacked.
We present a snapshot of the week that was c
ourtesy the Financial Times, The Washington Examiner, The Bulwark, The Economist, Transparency International:
Beijing adheres to Moscow's narrative after weeks blaming the US for 'hyping' the threat of conflict
FEBRUARY 26, 2022 by Edward White in Seoul, Andy Lin in Hong Kong and Tom Mitchell in Singapore
Pent-up anger with the west and a fixation on Ukraine make
him more aggressive and unpredictable than ever
FEBRUARY 25, 2022 by Max Seddon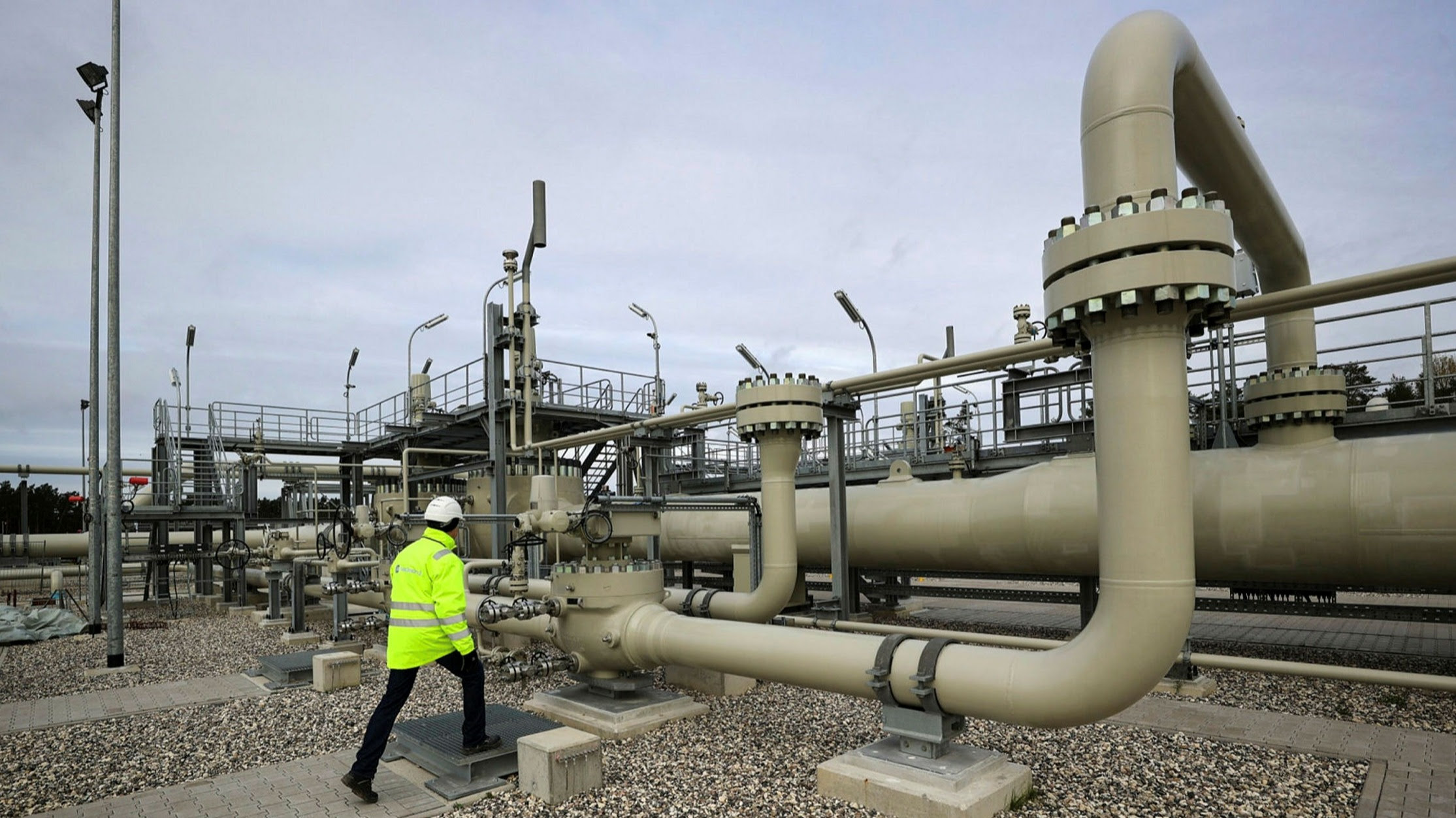 Chancellor surprises political observers by suspending approval for contentious gas pipeline
FEBRUARY 22, 2022 by Guy Chazan in Berlin
EU, UK and US keep most painful measures in reserve ahead of feared full invasion of Ukraine
FEBRUARY 22, 2022 by Henry Foy and Sam Fleming in Brussels and Demetri Sevastopulo in Washington
We have a lot of ground to cover this morning, but, we really have to start with this.
"Former president Donald Trump on Tuesday hailed Russian President Vladimir Putin's move to recognize two breakaway regions of Ukraine and deploy troops into the rebel-held territory as 'genius.'"
Gobsmacking? Well, yes, and no.
The former president's flattery of the Russian thug — which came as the real president and our European allies announced the first tranche of sanctions in response to Putin's aggression — was a shocking display of groveling appeasement.
But, at the same time, his lavish praise for the man who assassinates his opponents, jails his critics, commits war crimes, and engages in active measures against the United States is exactly what we have come to expect from the man who once sat in the Oval Office.
So it's easy to be numbed by it. But don't be. This is what Trump said yesterday on the (checks notes) Clay & Buck Show. Take a moment to read it out loud to a loved one, your dog, or yourself.
BUCK: What went wrong here? What has the current occupant of the Oval Office done that he could have done differently?
PRESIDENT TRUMP: Well, what went wrong was a rigged election and what went wrong is a candidate that shouldn't be there and a man that has no concept of what he's doing. I went in yesterday and there was a television screen, and I said, "This is genius." Putin declares a big portion of the Ukraine — of Ukraine. Putin declares it as independent. Oh, that's wonderful.

So, Putin is now saying, "It's independent," a large section of Ukraine. I said, "How smart is that?" And he's gonna go in and be a peacekeeper. That's strongest peace force… We could use that on our southern border. That's the strongest peace force I've ever seen. There were more army tanks than I've ever seen. They're gonna keep peace all right. No, but think of it. Here's a guy who's very savvy… I know him very well. Very, very well.
As you might expect, the GOP response was virtually non-existent, except for the redoubtable Liz Cheney:
The Biden White House snapped back, as well:
"As a matter of policy, we try not to take advice from anyone who praises President Putin and his military strategy, which I believe is what happened there," [White House Press Secretary Jen] Psaki said. "So there's a bit of a different tactic. … And that's probably why President Biden and not his predecessor was able to rally the world and the global community and taking steps against Russia's aggression."
Ukrainians are watching with horror and dismay as western leaders are slow to act
FEBRUARY 23, 2022 by Alyona Getmanchuk
25/02/2022: The Secrets of War
\
Hello!
This week, the world watched in trepidation as Russian forces attacked Ukraine early on Thursday morning.

With more than 137 casualties already reported, and many more injured and rendered homeless, it's time not only to show our support to the Ukrainian people, but to shed a spotlight on an important factor that fuelled this conflict – global financial secrecy and corruption, enabled by leading economies in the West.
Protests in Berlin against the Russian invasion of Ukraine. Image: Pani Garmyder / Shutterstock
It took the brink of war for Germany to stop the certification process for the contentious Nord Stream 2 pipeline on Thursday. Last week, we reported on a German state foundation's hidden connections to the Russian gas company Gazprom and the foundation's actions in support of the Nord Stream 2 pipeline.

Recent investigations have also made it clear that kleptocrats have taken advantage of lax regulations and opaqueness in the financial system to lay the groundwork for the conflict we're seeing today. They use banks not only to launder money and their reputation, but also to build power. Leading democracies let them get away with it.

For instance, the 2020 FinCEN Files investigation revealed several Russian oligarchs – including those with close ties to Putin – involved in suspicious activities and with unchecked access to the international financial system.

Just take businessmen Arkady and Boris Rotenberg, known childhood friends of Putin, as an example. After Russia's annexation of Crimea in 2014, the Russian state commissioned Rotenberg's company to construct a bridge from mainland Russia to Crimea.

Despite being placed under sanctions, kleptocrats continue to easily move funds, buy assets and invest in crucial sectors of the economy across the globe. Anonymous companies and a criminal services industry offer bank accounts, luxury mansions and goods and even citizenship in exchange for fatty investments. In fact, very little is known about how the assets of these oligarchs, where they are located and where their interests lie.

Earlier this week, another damning investigation, Suisse Secrets, exposed how one of Switzerland's largest banks had autocrats, suspected war criminals and other corrupt people as clients. The investigation also revealed previously unknown breaches by the bank, Credit Suisse, and an alarming volume of dirty money parked in their accounts.

Clearly, leading democracies have played their part in facilitating conflict and insecurity globally by allowing kleptocrats to further their interests and power across the West.
Image: Michael Derrer Fuchs / Shutterstock
We express our solidarity with the people of Ukraine and with Russian citizens risking their lives to speak out against war. We call on leading economies to address the corruption exacerbating this conflict and stop the flows of money funding corrupt Russian officials and their attacks on the people of Ukraine.

That is why we will also continue to call on members of the Financial Action Task Force, who are meeting this week to decide the new standard of anti-money laundering laws, to require beneficial ownership registers and end the secretive structures that allow corruption to thrive.

The grave situation in Ukraine clearly shows that the abuse of the financial system – along with the complicity of financial institutions like banks – leads to deadly consequences for people around the world, and it must end now.

NATO leaders agreed on Friday to immediately deploy elements of the alliance's emergency military forces, adding troops and firepower to bolster defenses along its Eastern front.
Read more »
Our team will continue to assess all developments as we close out the month with this courtesy the team at NASA: A view of our Mother Earth from Saturn--we're the .dot: