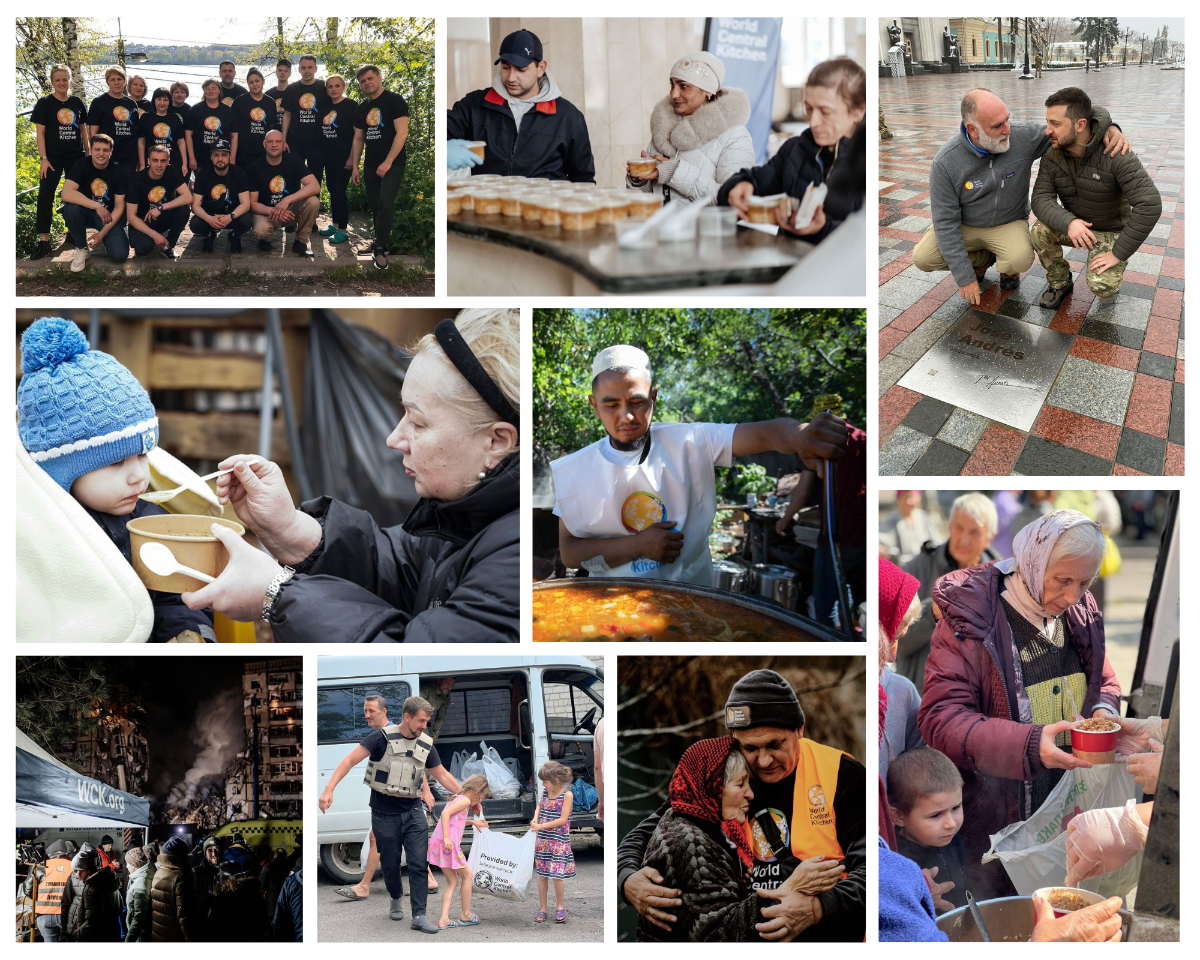 As the Second year of the War in Ukraine begins, we present a month end snapshot as we headlin this final edition of our "Virtual Route 66" with images of Ukraine courtesy World Central Kitchen that our team has been privileged to suport.
We look forward to the continued privilege to serve.
Also in today's newsletter: the man who must protect Europe's fish — and its fishermen
FEBRUARY 22, 2023 by Henry Foy
India's finance minister would not say whether her country was among the nations that backed the criticism
FEBRUARY 25, 2023 by Jonathan Wheatley
Japan's Syowa Station research facility at the South Pole. Photo: Wikicommons
I might be alone in this, but as we continue to discover ways in which human beings have negatively affected the planet, I sometimes wish we could go back and undo the damage.
Without a time machine, that's not a likely scenario, but some are looking at how their previous behaviour might have been unfriendly to Mother Earth and are trying to do something about it.
Take Japan for example. It is shipping all the waste it has made over the past 50 years at its Antarctic research station back to Japan for more responsible disposal.
"This clean-up is our priority to protect and restore what was left in the past"
It's a big job ― the team estimates it will take 15 years from today ― but it's worth it.
If you want to find out more about what Beshara means and why we chose it as the name for this newsletter, read our handy guide here. Otherwise, read on for some tales of enterprising goodness, co-existence and a better working week.
Do you know someone else who is doing remarkable things to change the world? Tell me about it for a chance to be featured in the newsletter and our Impact Instagram account. You can reach me by email at theyman@thenationalnews.com
Taylor Heyman
Assistant Foreign Editor
The Abrahamic Family House in Abu Dhabi opened on Wednesday. AFP
The UAE took an important step towards interfaith co-existence this week, with the opening of the Abrahamic Family House in Abu Dhabi.
The Saadiyat Island site is intended as a place of worship for all three Abrahamic faiths and contains the Imam Al Tayeb Mosque, Moses Ben Maimon Synagogue and St Francis of Assisi Church.
The new house of Jewish worship faces Jerusalem, and the mosque faces the qibla, towards the Kaaba in Makkah. The church, despite being technically a Roman Catholic place of worship, has been designed to welcome all denominations under instruction from Pope Francis.
Moses Ben Maimon is the UAE's first official synagogue, named after a 12th-century scholar, philosopher and medical doctor from the Jewish community in the Middle East.
Our national desk was lucky enough to view the area before its official opening and found out about all the small details so much work has gone into producing. Read about it here.
QUOTED:
"We wanted to empower them to make a better living, but they do all the hard work themselves and they can continue to do so for years to come."
-Iman Suguitan on her work with Filipino Cacao farmers to produce the Middle East's first farm-to-table chocolate
More time for family and friends – working week experiment yields success in the UK
I don't know about you, but less time at the office feels like the key to happiness to me.
The largest four-day working week study yet conducted has delivered some startlingly positive results, with just 4 per cent of the 60 companies involved saying they will not extend the six-month experiment.
The UK companies reduced working hours for staff by 20 per cent without a cut in pay. The returns were positive ― fewer days taken off and less stressed employees.
The study revealed a significant decrease in rates of stress and illness among the approximately 2,900 staff who participated in the shorter working week.
Read about the other benefits here. Let's hope your boss is reading this too!
SNAPSHOT
A member of the Kuala Lumpur Freefly group sprays his macaw with water during a free-flight session on the outskirts of Kuala Lumpur. AFP
See more of this week's best pictures
I'm headed back to India next week. Although I've spent a lot of time there over the years, I haven't been back since before the pandemic started—and I can't wait to see how much progress has been made in that time.
You can read more on my blog about what I'll be talking about on my trip. In this newsletter, though, I want to focus instead on several numbers that prove why India plays such a crucial role in the world's fight to improve health, reduce poverty, avoid a climate disaster, and more.
1. India's push to vaccinate more kids is saving lives.
Childhood vaccination is a magical thing. If you're reading this, chances are you've probably had the vaccine that protects you from diphtheria, tetanus, and pertussis—it's one of the basic vaccines that most people around the world get. These two charts clearly show how India's push to vaccinate more kids has saved lives.
2. The results of India's commitment to stopping measles are stunning.
Measles is an awful disease. Not only does it kill kids, but it weakens the ones who survive. India made a commitment to increase access to measles vaccines, and the Gates Foundation was proud to partner with them on their effort. The results have been nothing short of miraculous.
3. India made huge progress stopping one of the leading causes of death for children.
This chart is at the heart of why Melinda and I created the Gates Foundation more than two decades ago. Kids in India and around the world were dying of diarrhea, and half of those deaths were caused by a virus the world had a vaccine for. A lot of this decline in deaths is due to that vaccine—the rotavirus vaccine—reaching more kids. Now, new vaccines are on the way for other diseases like cholera and typhoid.
4. The world has a lot to learn from India on how to do this.
A lot of people take being able to have a bank account for granted. But in 2011, just a little more than a third of people in India had a safe and secure place to save money. Now, thanks to great government work and partnership with our foundation and others, more than three-quarters of the country have had a bank account.
5. India made giving birth safer for moms.
5. WHO RUN THE WORLD? CHRIS COONS: The Democratic Delaware senator has emerged as a critical face of the Biden administration and the U.S. on the world stage, Alex Ward reports from Munich, where everybody wants to talk to Coons. World leaders see Coons as not only a close Biden ally on policy and shadow secretary of State but a representative of "Biden, the man," Alex writes. In Germany, his "message was simple: Help Ukraine without risking America's military readiness for future fights — namely should China invade Taiwan — and don't plunge the U.S. into another foreign war."
6. WHO RUN THE HOUSE GOP? RUSS VOUGHT: The former Trump aide "has emerged as one of the central voices shaping the looming showdown over federal spending and the national debt," WaPo's Jeff Stein, Josh Dawsey and Isaac Arnsdorf write. Vought is supplying Republicans with a "seemingly inexhaustible stream of advice" as they haggle with Dems over raising the debt limit. But just how pervasive is Vought's influence? "Several Republican lawmakers and staffers privately acknowledged talking to Vought at least once a week. Earlier this month, he briefed about four dozen GOP senators over lunch in the Capitol, according to Sen. RICK SCOTT (R-Fla.), who said it was at least the third time he had heard Vought's pitch for dealing with the debt limit."
7. THE LAST FRONTIER: "Inside the Hunt for U.F.O.s at the End of the World," by NYT's Katie Rogers in Deadhorse, Alaska: "The good people of Deadhorse notwithstanding, many of us still had a lot of questions. For a nation that has been riveted by this saga since the aerial assaults on mysterious objects began — Pop! Pop! Pop! — the end felt incomplete. Were aliens involved? (No, says the White House.) Surveillance devices of mysterious provenance? (No, says the White House.) Hobby balloons? (We may never know, says the White House.) But of course, this is America. When was the last time we let anything go?"
8. WHO'S AT DEFAULT? "Debt-Ceiling Standoff Prompts Backup Plans, but They Face Hurdles Too," by WSJ's Andrew Duehren and Siobhan Hughes: "There is no clear escape hatch to avoid default if Congress doesn't pass legislation raising the debt ceiling. Potential alternatives to addressing the borrowing limit—from simply ignoring it, to minting a trillion-dollar coin, to prioritizing certain payments—all face hurdles, underlining doubts about any fallback plan if Democrats and Republicans fail to reach a deal by this summer."
9. THE PERSISTENT PANDEMIC: "Why the U.S. Covid-19 Death Toll Is Still Rising," by WSJ's Jon Kamp: "The U.S., which recently topped 1.1 million Covid-19 deaths since the pandemic began, continues to record several hundred more each day, death-certificate data show. The people who are dying remain old, often with underlying h
Wednesday, February 22, 2023
BY JULIA CLAIRE & CROOKED MEDIA
- Trump lawyer Alan Dershowitz really grasping at straws trying to defend Trump's infamous phone call in 2020.
Federal elections certainly garner the most attention, but as we've seen time and again, down-ballot races are often even more consequential.

Democrats got the conservative judicial nominee they were hoping for, Daniel Kelly, an appointee of former Gov. Scott Walker (R-WI) who lost his seat on the bench in 2020 but has since picked up an endorsement from disgraced former president Donald Trump—presumably because he appears supportive of Trump's efforts to overturn the last presidential election. Kelly has touted his rulings to allow concealed carry of firearms on city buses and end the coronavirus lockdown imposed by Gov. Tony Evers (D-WI) so he's clearly a great guy. Liberal-leaning Milwaukee County Judge Janet Protasiewicz received 46.5 percent of the vote in the open primary, and the two candidates now sprint to the April 4 general election.

So what does this mean? Well, it looks like the Republican decision to go all-in on the culture wars they created (because they have nothing else to offer the American people) isn't working. Democrats continue to win, even as the incumbent party. Voters continue to reject Dobbs and insurrection. And a new Marist poll shows that Joe Biden has a positive approval rating among registered voters for the first time in forever, perhaps because of his strong State of the Union performance, dwindling inflation, and/or because he's delivered better substantive policy than most people (us included!) ever thought he would. Hopefully, Democrats will continue this strategy of taking no seat for granted, and fighting like hell at every opportunity.
The toxic train derailment in East Palestine, OH, continues to garner public scrutiny, as it should, but the way national news outlets have been reporting on it leaves something to be desired, if we're honest!! Donald Trump visited the town today, accompanied by the Mayor of East Palestine, Trent Conway, who had previously called Biden's trip to Ukraine "a slap in the face." The fact that the Trump administration eliminated many rail-safety rules and regulations, including one explicitly intended to prevent oil tankers from exploding near communities by requiring new brakes to reduce the risk of derailments and also downsized the EPA? No mention of it! Of course, that's not to give current Transportation Secretary Buttigieg, a pass. He r another senior cabinet official should have been on the first flight to Ohio when the derailment happened (reports indicate that he will travel there tomorrow), and the Biden administration does seem to be fumbling the bag with this entire disaster, but Republicans are using it to create a false narrative that Joe Biden and Democrats don't care about the rural White working class, and news outlets should be more discerning about how they report Republican talking points.


Feb 23, 2023, 3:09 AM (3 days ago)
We awoke this morning to news that President Joe Biden was in Kyiv, Ukraine, where he pledged "our unwavering and unflagging commitment to Ukraine's democracy, sovereignty, and territorial integrity." Air raid sirens blared as Biden and Ukraine president Volodymyr Zelensky walked through the streets during the U.S. president's five-hour stay.
As National Security Advisor Jake Sullivan told reporters, Biden's visit was the first time a U.S. president has visited "the capital of a country at war where the United States military does not control the critical infrastructure"…in other words, an active war zone. Biden traveled in a special mission plane from Germany to Poland, then took a train from Poland to Kyiv. To make sure there would be no attacks, the U.S. notified the Russians that Biden would be in Kyiv, but a Russian MiG 30 flew from Belarus during Biden's visit, triggering air raid sirens.
According to Sullivan, Biden felt it was important to visit Kyiv at the anniversary of the 2022 Russian invasion. The image of Biden and Zelensky standing together sent a message to Russian president Vladimir Putin, as David Rothkopf put it in the Daily Beast: "I am here in Kyiv and you are not. You not only did not take Kyiv in days as some predicted, but your attack was rebuffed. Your army suffered a humiliating defeat from which it has not recovered."
Just under a year ago, the global equation looked very different. On February 4, 2022, Chinese president Xi Jinping hosted Russian president Vladimir Putin on the opening day of the Winter Olympics. The two men pledged to work together in a partnership with "no limits" in a transparent attempt to counter U.S. global leadership and assert a new international order based on their own authoritarian systems.
At the time, Russia was massing troops on its border with Ukraine but fervently denied it was planning to invade. On February 24, 2022, Russian tanks rolled across the border and Russian planes covered them in the air. Biden remembered that Zelensky called him and said he could hear the explosions as they spoke. "I'll never forget that," Biden said. "The world was about to change." When Biden asked what he could do to help, Zelensky said: "Gather the leaders of the world. Ask them to support Ukraine."
And over 50 nations stepped up to make sure the rules-based international order in place since World War II, which prevents one country from attacking another, held. Those backing Ukraine against Russian aggression have squeezed Russia with economic sanctions and supported Ukraine with military and humanitarian aid. As Biden said today, standing next to Zelensky: "Kyiv stands and Ukraine stands. Democracy stands. The Americans stand with you, and the world stands with you."
Biden pledged another $460 million in aid to Ukraine, emphasizing that U.S. support for the country is bipartisan.
Biden mourned the cost Ukraine has had to bear, but championed its successes. "Russia's aim was to wipe Ukraine off the map," Biden said, but "Putin's war of conquest is failing. Russia's military has lost half its territory it once occupied. Young, talented Russians are fleeing by the tens of thousands, not wanting to come back to Russia. Not…just fleeing from the military, fleeing from Russia itself, because they see no future in their country. Russia's economy is now a backwater, isolated and struggling."
"Putin thought Ukraine was weak and the West was divided," Biden said. He remembered telling Zelensky that Putin was "counting on us not sticking together. He was counting on the inability to keep NATO united. He was counting on us not to be able to bring in others on the side of Ukraine." While Biden didn't say it, Putin had reason to think those things: the four years of the Trump administration had seen the U.S. offending allies and threatening to pull out of NATO, the North Atlantic Treaty Organization that stands against Russian aggression.
"He thought he could outlast us," Biden said. "I don't think he's thinking that right now…. [H]e's just been plain wrong. Plain wrong." A year later, Biden said, "We stand here together."
"You and all Ukrainians…remind the world every single day what the meaning of the word 'courage' is—from all sectors of your economy, all walks of life. It's astounding. Astounding.
You remind us that freedom is priceless; it's worth fighting for for as long as it takes. And that's how long we're going to be with you, Mr. President: for as long as it takes."
Zelensky answered, "We'll do it."
The world could stand behind Ukraine as it has because Biden and Secretary of State Antony Blinken have held a coalition together and presented a united front with Zelensky and allies and partners in defense of democracy.
In contrast today, Representative Marjorie Taylor Greene (R-GA) explicitly called for dividing the nation. She tweeted: "We need a national divorce. We need to separate by red states and blue states and shrink the federal government. Everyone I talk to says this." For once I will spare you my usual lecture on how elite southern enslavers in the 1850s made this same argument because they resented the majority rule that threatened their ability to impose their will on their Black neighbors.
(I will note, though, that former representative Liz Cheney (R-WY) helpfully reviewed "some of the governing principles of America" for Greene, tweeting: "Our country is governed by the Constitution. You swore an oath to support and defend the Constitution. Secession is unconstitutional. No member of Congress should advocate secession, Marjorie.")
What Greene had to say next is of more interest in this moment. The Munich Security Conference, the world's largest gathering for international security discussions, has just reported that the Russian war on Ukraine is a war of authoritarianism on a rules-based international order. At that conference, Vice President Kamala Harris said the U.S. had determined that Russia has committed crimes against humanity and noted that the bipartisan U.S. delegation to the conference was the largest we have ever sent. The U.S. president has just entered a war zone to declare U.S. support for democracy and is now in Poland, where he will speak with the leaders of the nine countries that make up NATO's eastern flank and will deliver a speech that Blinken has described as "very significant."
In contrast, Greene echoed authoritarian leaders Viktor Orbán of Hungary and Putin himself when she called for splitting the nation over "the sick and disgusting woke culture issues shoved down our throats" and "the Democrat's [sic] traitorous America Last policies." Authoritarian leaders insist that the equality that underpins liberal democracy threatens traditional society because it means that LGBTQ people, women, and minorities should have the same rights as white men. Greene appears to be taking the same position.
Meanwhile, Fox News Channel personalities, including Tucker Carlson, are trying to spin Biden's visit to Ukraine as proof that he doesn't care about the train derailment in Ohio. Scholar of disinformation behavior Caroline Orr Bueno noted: "There's a narrative being planted here; watch how support for Ukraine is framed as incompatible with US national interests." She notes that a similar narrative in Canada argues that support for Ukraine hurts Canadian veterans.
A filing in Dominion Voter Systems' lawsuit against FNC for defamation revealed last week that FNC personalities knowingly lied to their viewers about the legitimacy of the 2020 presidential election, acting as a propaganda outlet for Trump. This information is a handy backdrop for the news reported today by Mike Allen of Axios, who says that House speaker Kevin McCarthy (R-CA) has given to FNC host Carlson—who figured prominently in the election fraud lies—exclusive access to 41,000 hours of footage from the U.S. Capitol of the January 6, 2021, attempt to overturn the results of the 2020 presidential election. According to Allen, Carlson's producers have already begun going through it to see what they can use on his show.
Putin is scheduled to address the Russian Federal Assembly tomorrow. Billboards in Russia proclaim: "Russia's border ends nowhere," but observers believe that he was hoping for a major victory on a battlefield in Ukraine before the speech. Instead, Russian forces have taken severe losses in their recent stalled offensive in eastern Ukraine near Bakhmut.
Biden's speech in Poland will follow later in the day.
—
Notes:
https://www.reuters.com/world/europe/russia-china-tell-nato-stop-expansion-moscow-backs-beijing-taiwan-2022-02-04/
https://www.reuters.com/world/china/moscow-beijing-partnership-has-no-limits-2022-02-04/
https://www.whitehouse.gov/briefing-room/statements-releases/2023/02/20/statement-from-president-joe-biden-on-travel-to-kyiv-ukraine/
https://www.thedailybeast.com/bidens-trip-to-kyiv-is-the-ultimate-humiliation-for-putinand-trump
https://www.theguardian.com/us-news/2023/feb/20/how-biden-pulled-off-a-visit-to-an-active-ukrainian-war-zone
https://www.whitehouse.gov/briefing-room/speeches-remarks/2023/02/20/remarks-by-president-biden-and-president-zelenskyy-of-ukraine-in-joint-statement/
https://securityconference.org/en/publications/munich-security-report-2023/
https://apnews.com/article/biden-kyiv-russia-government-andrzej-duda-poland-1a3fae5e20c14d2e6b4f7628f1ae4262
https://www.whitehouse.gov/briefing-room/speeches-remarks/2023/02/18/remarks-by-vice-president-harris-at-the-munich-security-conference-2/
https://www.rferl.org/a/putin-russia-speech-ukraine-war-biden-kyiv/32280708.html
https://www.nytimes.com/2023/02/16/business/media/fox-dominion-lawsuit.html
https://www.theguardian.com/media/2022/mar/14/kremlin-memos-russian-media-tucker-carlson-fox-news-mother-jones
https://www.axios.com/2023/02/20/kevin-mccarthy-tucker-carlson-jan-6-riot-footage
By Nathaniel Bullard and Amanda Kolson Hurley
Jimmy Carter's presidency was defined by energy
Last week Jimmy Carter, the 39th president of the United States, began home hospice care at the age of 98. The news prompted tributes to a man known for his dedication to promoting peace and fighting disease, who has led a famously modest post-presidential life in his hometown of Plains, Georgia.
Carter is also the president who put solar panels on the White House and suggested that Americans wear a sweater and keep the thermostat down to save energy. But that only skims his legacy on energy and the environment, one of the most substantial of any US president.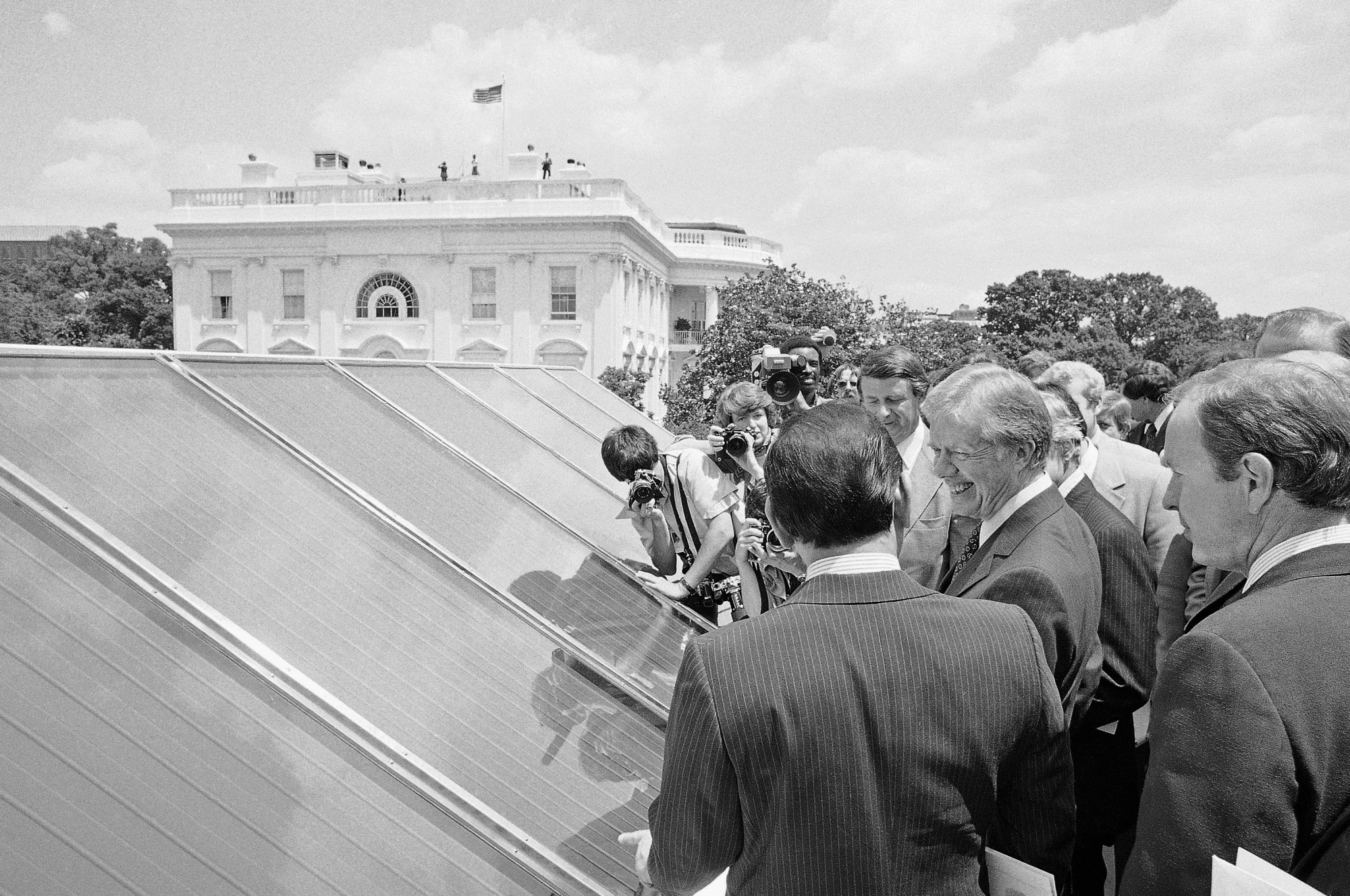 President Jimmy Carter is surrounded by members of the media as he inspects the solar water-heating system on the roof of the White House in 1979. Photographer: Harvey Georges/AP
Carter used an executive order to designate more than 50 million acres of Alaska's wilderness as federally protected. The Alaska Lands Act he later signed was even bigger, doubling the size of the national parks system.
In 1980, Carter signed the law that created the Environmental Protection Agency's Superfund program for cleaning up toxic waste — after the chemical contamination of Love Canal, a Niagara Falls, New York, neighborhood, came to national attention. The EPA recently invoked the same law when it ordered Norfolk Southern Corp. to clean up the damage from the train derailment near East Palestine, Ohio.
Carter's approach to energy policy was partly defined by the oil crises that roiled the US economy in the 1970s. He entered office in the aftermath of one oil price shock, caused by the 1973 Arab oil embargo, while another shock precipitated by the 1979 Iranian Revolution helped doom his reelection bid. He crafted what his biographer Jonathan Alter called "the nation's first comprehensive energy policy." And he had foresight in calling for renewable energy to make up 20% of the nation's energy mix by 2000 — a target the US still hasn't met but is finally getting close to.
"[W]e must start now to develop the new, unconventional sources of energy we will rely on in the next century," he urged the nation in a prescient 1977 address.
Shortly before he left office, Carter's White House issued a report on global warming which advised that countries limit temperature rises to 2C above preindustrial levels — a goal adopted 35 years later in the Paris Agreement on climate change.
The nation's fossil fuel consumption had been rising unceasingly for decades when Carter came in. But by 1979 consumption was falling, and it stayed below its 1979 level up until 1991. Key to that were the vehicle efficiency standards enacted in the mid-70s, which ramped up under Carter.
Importantly, the consumption drop happened while the economy was growing (albeit anemically compared to the 1990s and early 2000s). By the end of the 1970s, fossil fuel use and economic growth had decoupled for good in the US.
One controversial form of low-carbon energy Carter supported was nuclear power. When the Three-Mile Island partial meltdown occurred in 1979, he went to Pennsylvania and strolled the plant to assess the situation and ease public fear. He had been a nuclear engineer in the US Navy as a young man — and in an act of heroism, once shut down a malfunctioning reactor in Canada.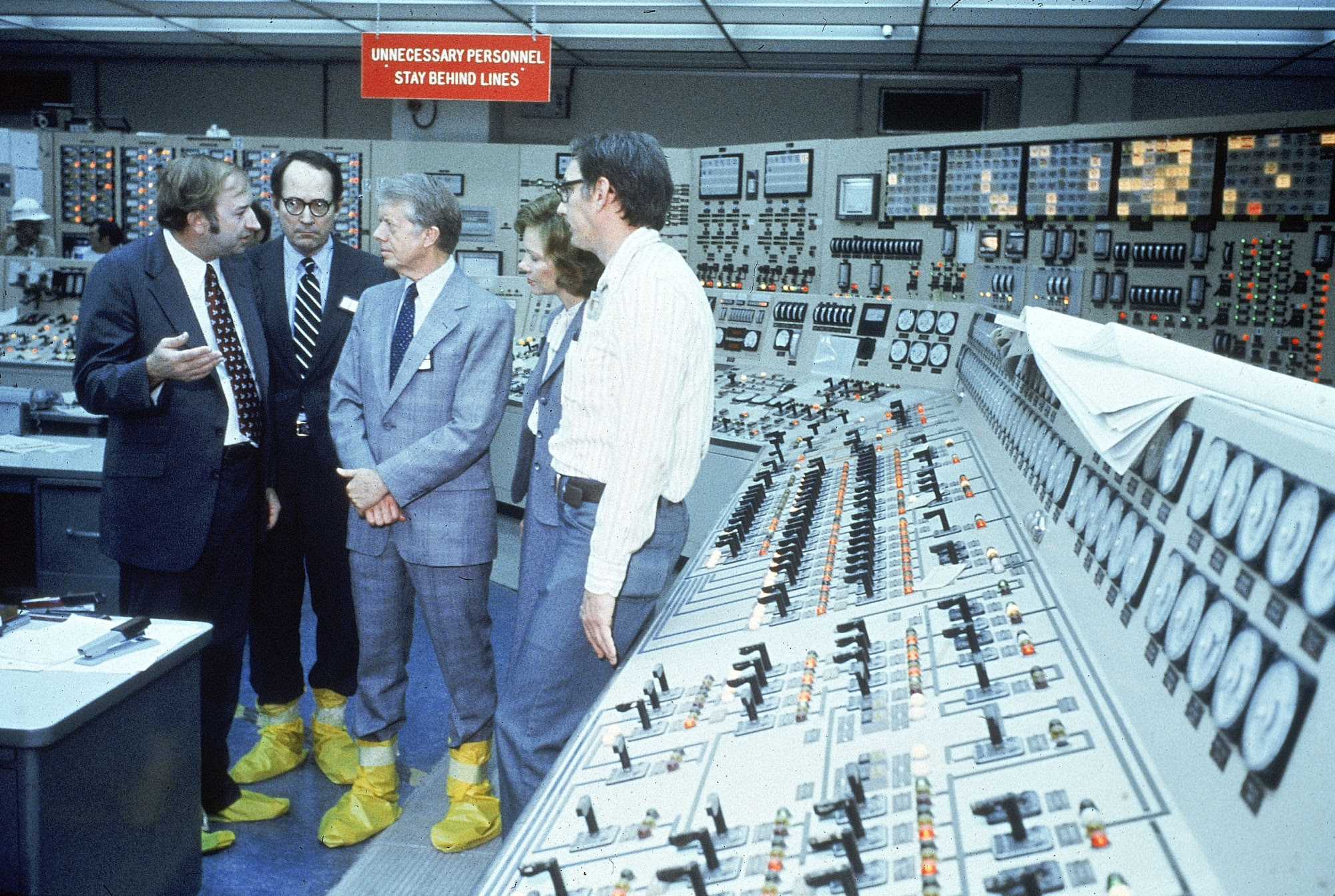 Jimmy Carter at the Three Mile Island nuclear plant. Photographer: Dirck Halstead/Getty Images
A contradiction that stands out about Carter is that the early solar power supporter also championed coal as a solution to US dependence on foreign oil. In a 1978 speech in West Virginia, he even called coal "the most formidable weapon in our defense arsenal." Although his coal-heavy and intensely deregulatory approach is hard to square with today's strategies for bettering the environment, it didn't seem so contradictory back then.
When visiting the Cane Run coal power plant in Kentucky in 1979, Carter remarked upon its sulfur-dioxide scrubbers — among the first of their kind — which reduced the emissions responsible for acid rain. Greater efficiency and more coal were the ways out of America's energy crisis, he said, adding: "We will also protect our environment. I will not permit America to be forced to choose between breathing foul air and having our waters filthy on the one hand or mortgaging our future to the OPEC oil cartel. We don't need to do either one."
Coal power grew significantly during Carter's time in office, while oil-fired power declined and other energy sources hardly budged. Undergirding that was a set of major regulations and outlays. The Powerplant and Industrial Fuel Use Act of 1978 prohibited the use of gas or oil in any new generator and the Public Utility Regulatory Policies Act, passed the same year, promoted domestic energy resources and renewable power.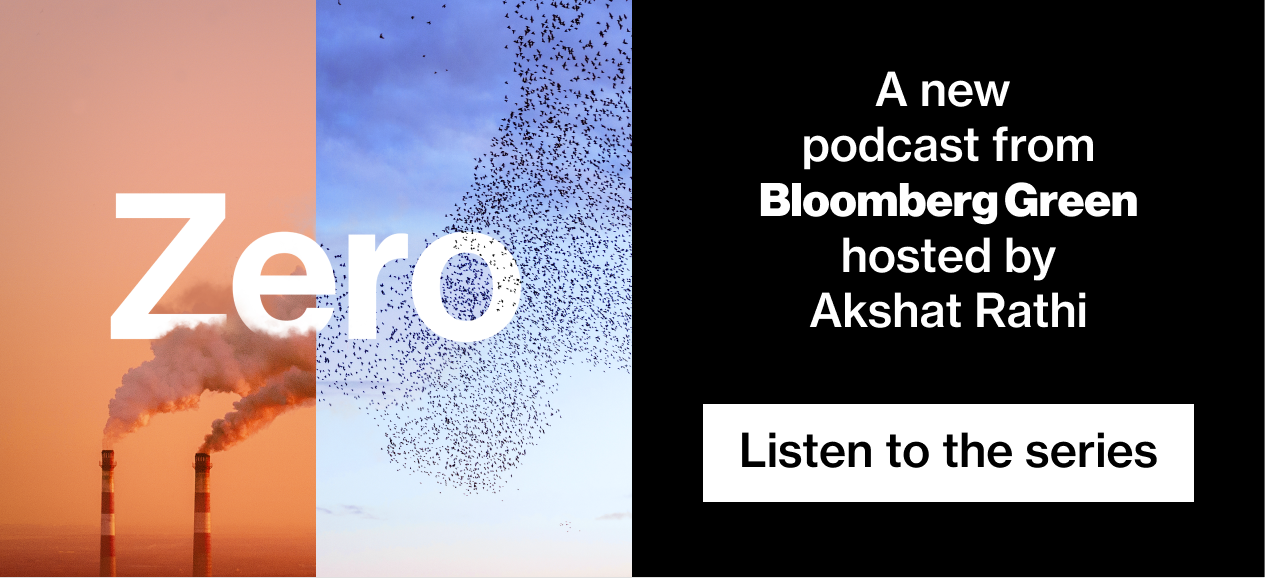 A year ago, Europe was sending $1 billion a day to Russia to buy fossil fuels. Now it pays only a small fraction of that. On this week's episode of Zero, reporters Will Mathis and Akshat Rathi explain how Europe managed this feat, and what it means for the continent's climate goals. Listen now — and subscribe on Apple, Spotify, or Google to get new episodes every Thursday.
Carter also oversaw the creation of the US Department of Energy (although its roots lay in the Manhattan Project, the World War II atomic weapon program). Federal spending on energy research and development peaked in 1979 at $10.6 billion, in constant 2022 dollar terms. Much of the funding flowed to grand experiments — in particular to the Synthetic Fuels Corporation, meant to convert coal into oil. It folded with little to show for its efforts in 1986.
That same year, President Ronald Reagan removed Carter's solar panels from the White House. They went into government storage. But some of them were put back to use for another two decades, at Maine's Unity College, a school with an environmental mission.
The panels' longevity is fitting of their sponsor: Carter has enjoyed the longest post-presidency of any US leader, which he has devoted to humanitarian causes.
Nat Bullard is a senior contributor to BloombergNEF and Bloomberg Green. He is a venture partner at Voyager, an early-stage climate technology investor. Amanda Kolson Hurley is an editor at Bloomberg Green.
Like getting the Green Daily? Subscribe to Bloomberg.com for unlimited access to breaking news on climate and energy, data-driven reporting and graphics and Bloomberg Green magazine. Read and share this story on the web here.
Fossil fuel frenzy
$1 trillion
That's how much governments worldwide spent on subsidies for oil, gas, electricity and coal in 2022, according to the International Energy Agency. And it's a record.
Solar defies politics
"When you look at renewable energy, the reddest Republican areas are the ones that are benefiting the most."
Nick Cohen
Chief executive of Doral Renewables, which is building a $1.6 billion solar power project in Indiana
Discussing how Republican states in the US are set to reap the biggest gains from President Joe Biden's historic climate bill even though their lawmakers opposed it.
Global warming is wreaking havoc on the world's longest ice skating rink. The Rideau Canal Skateway, a 7.8-kilometer (5-mile) stretch of frozen water that's both a tourist icon and a nifty mode of transport in Canada's capital city, is unlikely to open for the first time since it was built in 1971. Unusually warm weather that's seen temperatures soar as high as 10C (50F) in Ottawa has left cracks and occasional puddles along what's normally a patch of ice strong enough to support more than 20,000 skaters a day. "I'm devastated," said Barbara Hyde, as she strolled along a sidewalk beside by the canal, where she would typically don skates 10 to 20 times in a normal season. "I can't believe I'm not skating." Read more here.
Photographer: David Kawai/Bloomberg
AI may help protect whales from offshore wind farms. The technology is already being used to alert ship captains of possible collisions with the marine mammals.

HSBC is adding greenwashing to a list of risks. The bank says failure to achieve stated net-zero ambitions could result in reputational damage and impact its access to capital markets.

Victoria's Secret is launching a bra with elements that can be recycled. The product is a step toward solving the waste problem for old, used undergarments, which are frequently thrown away.
Before we start: Our colleague Ted Johnson has joined the Washington Post. I'm supposed to say that readers will miss him as much as we do, but that can't possibly be true. Because while Bulwark readers loved Ted for his work, I got the privilege of knowing Ted as a guy I worked with every day. And he was one of the best colleagues I've ever had, anywhere. Generous, brilliant, kind, interesting. You couldn't ask for a better guy.
I miss him already.
But at the same time, I'm incredibly proud of him. It's crazy to realize that Ted's not a writer by training—he was a math guy, of all things. He had an entire career in the military and is only a few years into the writing life. That's what I would think about whenever I edited him: Holy crap. As good as this is, he's going to keep getting better for another couple decades. Here's an essay for Memorial Day that we all especially loved.
So together we can mourn not having Ted at The Bulwark anymore. But also we can be thrilled that he got called up to the Bigs and we can look forward to reading him at the Washington Post.
And I'm grateful that I got the chance to work with him. And grateful that we are able to publish such talent under The Bulwark banner for all to read.
Love you, Ted. #Bulwark4Life
---
What's the argument against Biden 2024 again?
1. The Border
The list of Biden administration debits is topped by:
Inflation

Foreign policy problems caused by Afghanistan withdrawal

Illegal immigration surge at the southern border
All three of those are real problems that have occurred during Biden's presidency.
However:
Inflation is coming under control and we may be headed for a soft landing; which would be a tremendous achievement.

Biden's response to Ukraine is the most deft handling of foreign policy by an American president since Reagan and H.W. Bush's handling of the Cold War endgame.
And immigration?
Here's the headline from CATO's Alex Nowrasteh: "Biden's New Border Plan Slashes Illegal Immigration."
The total number of encounters along the southwest (SW) border with Mexico dropped by 37.9 percent in the month following President Biden's new immigration and border plan. President Biden framed his plan as an immigration enforcement measure, but it was far more than that. Crucially, Biden vastly expanded legal migration to the United States by using the power of humanitarian parole that Congress explicitly gave presidents in 1952. Specifically, the Biden plan is allowing 30,000 migrants from Venezuela, Cuba, Nicaragua, and Haiti (VCNH migrants) to legally come to the United States each month.

VCNH migrants showing up at the SW border who were apprehended, inadmissible, or expelled declined by 75.8 percent in January 2023, of which only 27 days were covered by the new Biden border and immigration plan announced on January 5th (Figure 1). The number of VCNH migrants showing up at the border fell to 22,082 in January of 2023, down from 91,330 in December 2022 – a drop of 69,248. This is consistent with Cato's theory that legal migration deters illegal migration and border crossings. Non-VCNH migrants who do not have the humanitarian parole option fell 16.5 percent from 160,648 in December 2022 to 134,192 – a decline of 26,456.
Will it matter? I don't know. Republicans are going to keep saying that immigration at the border is a mess, even if that's no longer true. Same way they're going to keep talking about inflation even as inflation comes under control. Here's Ron DeSantis doing it this weekend as a means to avoid taking a real position on Ukraine.
The narrative doesn't care about your facts.
But it does seem worth noting that Biden continues to govern in a manner that isn't perfect, but is reasonably effective and which addresses the real world problems that have nothing to do with gender-neutral Oompa Loompas.¹
I said this on The Next Level a couple weeks ago and I was joking—but also kind of not joking: I never would have guessed that the two most effective presidents of my lifetime would be Reagan and Biden.
But here we are.
---
2. Old Man Biden
The story of how Biden's trip to Kyiv happened is pretty interesting, just from a logistics perspective. The Washington Post has the story and the sequence goes like this:
Saturday night: Biden attends Mass, visits the Museum of American History, and goes out to dinner at a DC restaurant.

Sunday morning, pre-dawn: Biden boards the C-32 and departs for Germany.

Take-off is 4:15 a.m.

Some time Sunday morning: Lands for refueling at Ramstein Air Base in Germany.

Sunday early afternoon: Lands at Rzeszów-Jasionka Airport in Poland.

Drives by car for an hour to the Ukrainian border.

Boards a train at Poland's Przemysl Glowny station.

Travels by train for 10 hours to Kyiv.

Arrives at Kyiv-Pasazhyrsky station at about 8 a.m. local time on Monday morning.

Is driven straight to the Mariinsky Palace, the official residence of Ukraine's president, where he met with Zelensky.
I don't know about you, but I'm exhausted just reading this. Heck, I have to fly to Dallas later this week—non-stop, 4 hours—and I'm dreading it.
Biden did 22 hours of travel with the full planes, trains, and automobiles—and then pulled off the most consequential trip by an American president since . . . the Reykjavík Summit?
And voters are going to keep saying that he's too old to do the job of president.
Again: Narrative, facts, etc.