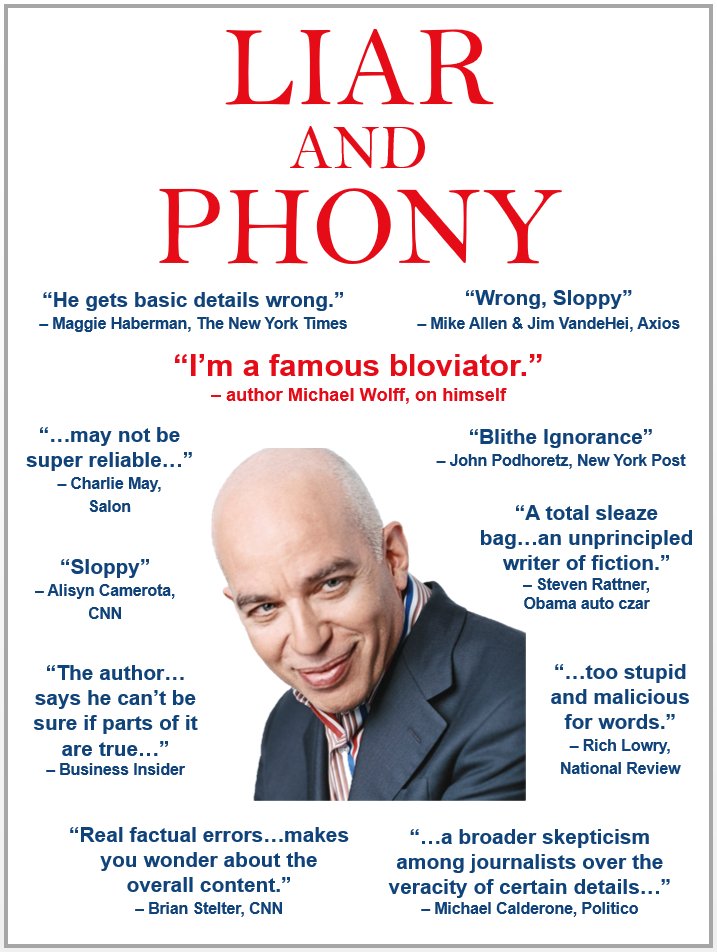 It has been an interesting and entertaining 24 hours on the Political Scene as the President sought to undermine "Fire and Fury" with comments at Camp David and the full court press by the Vice President and Congressional Republicans. This was released by Alan Murray of Fortune in his daily "Fortune CEO" newsletter to start off the weekend as the GOP took the words of leading players in the Media Space on the Book and released it on Twitter:
..and this is one of numerous tweets the President Sent out:
Michael Wolff is a total loser who made up stories in order to sell this really boring and untruthful book. He used Sloppy Steve Bannon, who cried when he got fired and begged for his job. Now Sloppy Steve has been dumped like a dog by almost everyone. Too bad! https://t.co/mEeUhk5ZV9

— Donald J. Trump (@realDonaldTrump) January 6, 2018
The initial 200,000 hard copies of the Book sold out immediately as reported by the Hollywood Reporter!!!
Truly interesting times.....