As I write this, it is the eve of Cyrus the Great Day on October 29. I picked this depiction up while on Facebook that detailed what was the first true "bill of Rights" which included:
The Right to Live Where One chose

Spread Peace and Love

To Build and to Develop

To be Happy and content always

Freedom of Expression and Thought

Abolition of Slavery

A Right to Work and Develop for a better life
Cyrus the Great had this vision over 2500 years ago. Many of these admonitions were embraced by Thomas Jefferson and James Madison--although we need to remember that it took America almost 100 years and a Civil War to abolish Slavery. The same challenge are before us today.
On the eve of this working weekend and as we approach the final week of the US Presidential Elections, I hope we all embrace and remember these courtesy of +Jonathan Huie as I wish all a fabulous Friday and a fabulous Weekend: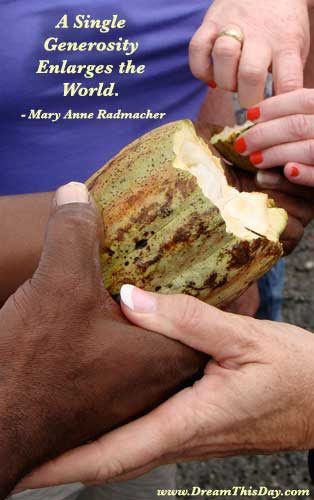 Spread love everywhere you go.
Let no one ever come to you without leaving happier.
- Mother Teresa
Compassion becomes real when we recognize our shared humanity.
- Pema Chodron