It was quite a busy weekend throughout #Outsiders as we "hit the Virtual Ground Running". On the Business front, I was personally not too surprised as Walmart continued to rightsize and American Apparel declared bankrupcy. It was also tragic to see the demise of Haagan's that will result in some 11 stores closing in Orange County. I will never forget the face of a long-time Vons employee who decided to stay with Haagan's. Yet, Albertson is planning to go public.
I was quite proud to see the City of Laguna Niguel announcing a "Jr. Statesman" program which our team will be releasing an update in our Community Channel, South County Matters, within the next day or so. I have also been quite amazed at how the City of Laguna Niguel has been so committed to the safety of Pedestrians as the Community gears up for National Walk-To-School Day and the on-going Community Service Initaitive for Pedestrians on-going at the Traffic Commision which I currently serve as the Vice Chair. It is also exciting times in South County as the developments of the Downtowns in Mission Viejo, Dana Point and Laguna Niguel continue
I have also been quite interested in the race for the House Speaker as I saw this from the Heritage Foundation's Daily Caller:
NEWS
House Majority Leader Kevin McCarthy may have emerged as the frontrunner in the race for speaker of the House, but Florida Rep. Daniel Webster is emboldening his Republican colleagues to buck leadership's status quo in favor of a new approach to legislating.
Read More


NEWS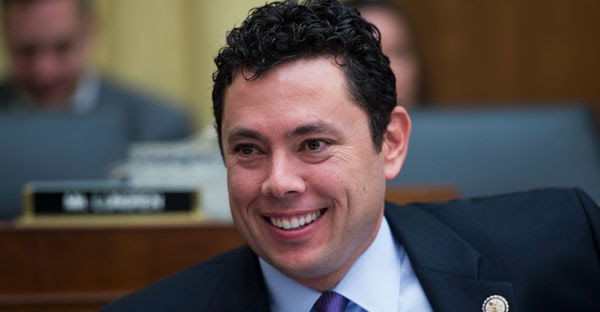 "We were entrusted by the American people with the largest majority the Republicans have ever had since Babe Ruth was swinging the baseball bat."
Read More
I think the Fortune's Geoff Colvin was rigtht in his daily "Power sheet" that our team has featured as part of its' on-going curation in the Education Channel that the outgoing Speaker, John Boehner can make history. What I found disturbing was this comment by Jason Chaffetz that the American People want them to "fight". I respectfully disagree with it--The American People want you guys to govern. I was not too impressed with Mr. Chaffetz during the planned parenthood meeting as he ended the meeting with a chart supposedly from Planned Parenthood--which ended up being from an Anti-Abortion Organization. On the Presidential Front, I am amazed by the continued rise of Senator Sanders as he draws bigger and bigger crowds.
Beyond the beauty and majesty of Orange County and the challenges of US Politics, it is also a World that is burning around us. One interesting piece of news was (and our team will be working to assess it) was the agreement on the Transpacific Partnership that would create a free trade zone with 11 countries that encompass 40% of the World's Trade (and encompass the Countries of "NASIIM" we're rolling out). There is also the inferno of the Middle East too. Russia is now "all in" in Syria as Israel again is under siege and potentially facing a third Intifada by Palestinians. This Haaretz Editorial I saw was quite telling in how the Israeli Prime Minister was taken to task:
There is no question Israel Matters--and this interesting tidbit our team was analyzing underscored this:
Hi ,

Of the many peoples and issues that comprise today's Middle East, few are as fascinating – or as complicated – as those that define Israel.
The threats and challenges to Israel's existence and territory are many – including an aspiring nuclear power in Iran, the proximity of Islamic State jihadists in Syria, or even closer to home, where policies toward or adopted by Palestinians are a source of perennial tension.
No study of current events in the Middle East is complete without an understanding of the pivotal, frequently controversial role that Israel plays in this region.
It will be quite an interesting week......