It has been a tragic day here in the United States as there has two shooting that made National Headlines--which has triggered another round of thoughts and prayers by President Trump and Vice President Pence and calls to not "come to conclusions. As we went to press here, there were 16 of the young at the Florida School were reported as dead--suspect had an AR-15 that Supreme Court Justice Clarence Thomas once noted to be a "Sportsman Weapon".
The following two set of statistics we picked up were quite telling and tragic: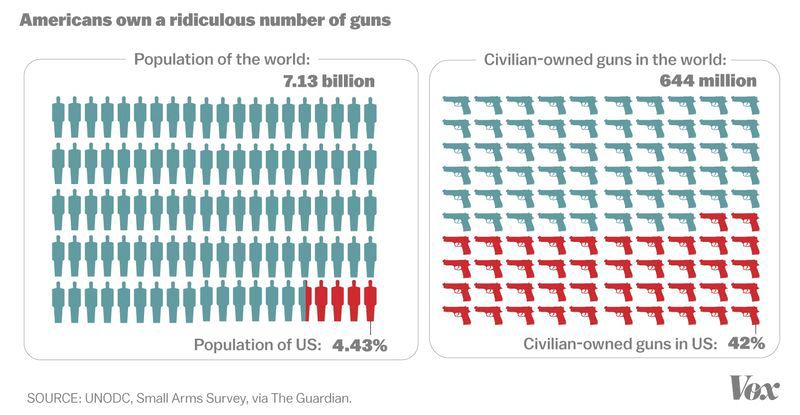 — Ezra Klein (@ezraklein) February 14, 2018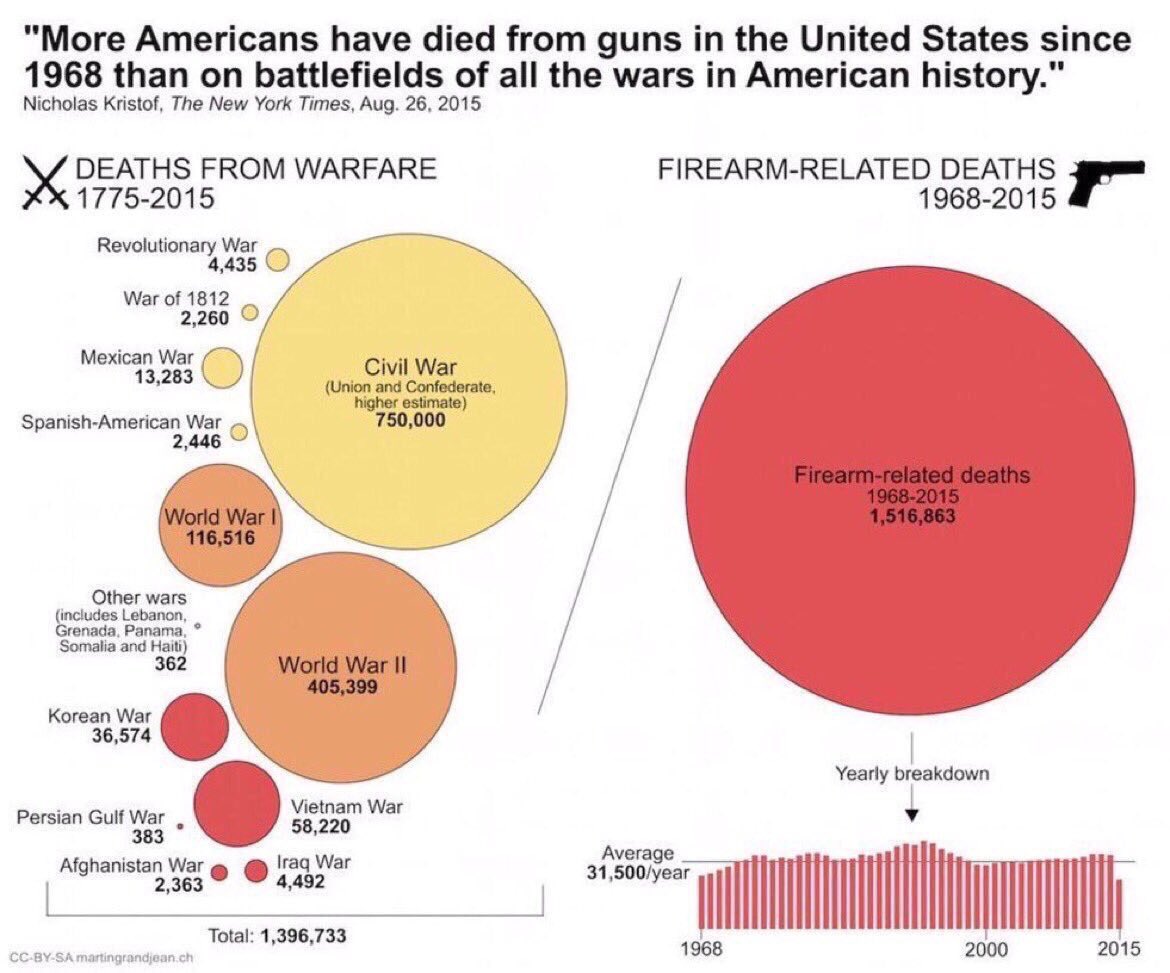 We ask:
How much is enough?