On behalf of our entire team, Happy New Year!!!
The last two weeks of December 2018 was quite a tumultuous one that saw the resignation of the Secretary of Defense over President Trump's decision to withdraw from Syria along with the US Government shut down over the President's request for a Border wall. This was also quite a couple of weeks as Saudi Arabia went thru a major Cabinet Reshuffle, Arab Countries reopened Embassies in Syria and Iran released a budget that has cut Education as it has increased spending on the Revolutionary Guards while also apparently underwriting Russian Military Expenses in Syria as we wanted to share this from the Institute of Policy Studies:
As the second year of the Trump presidency staggers to a close, the federal government is on the verge of shutting down.

Trump's campaign promise to get Mexico to foot the bill for a border wall failed, and now he's trying to squeeze $5 billion from Congress to pay for it. Congress isn't biting, and Trump isn't budging. The deadline for an agreement is midnight tonight.

The shutdown threat also comes in the closing days of Paul Ryan's leadership of the House.

"My grandfather was part of a long tradition of postal workers who sacrificed Christmas Eve with their families to deliver holiday packages." -- Sarah Anderson
IPS Action: Online & In The Streets
Senators Sneak in Amendment to Make Israel Boycott Illegal
Phyllis Bennis joins Real News Network to discuss new suppression of the Boycott Divestment & Sanctions movement.
See the Video...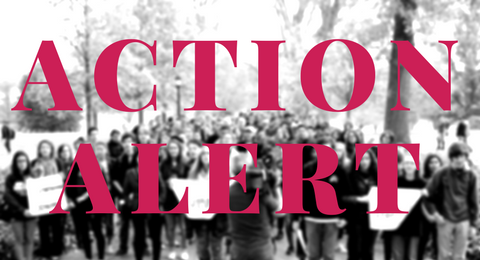 Action Alert
January 19, 2019
, the Women's March will flood the streets of Washington, D.C., and cities across the globe. The #WomensWave is coming.
More info here.
What We're Reading This Week
Our team decided to begin the new year with Secretary Mattis' Resignation Letter. President Trump moved up his final day as Defense Secretary to today:
###
Trump's Criminal Justice Reform Act Is a Meaningless Smoke Screen (Pt 1/3)
: Congress's Criminal Justice Reform Act boosts privatization, fails to dismantle mass incarceration, nor does it implement sentencing reform. We speak to Eddie Conway and Natasha Pratt Harris about the proposed reform