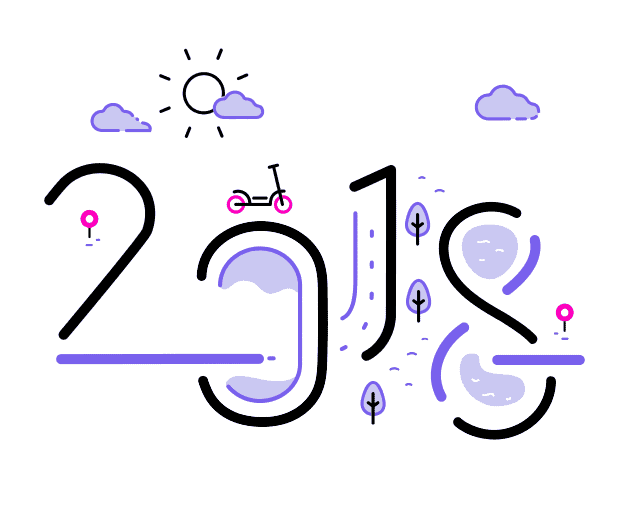 2019 has begun in earnest as 2018 was book-ended to the history books. It will be quite a year especially as we achieved a number of milestones and as we continue to be on the prowl.
The issue of climate change was front and center--underscored by this very insightful and interesting interview that NBC's Chuck Todd had with Michael Bloomberg about what can be possible in light of what the Trump Administration Did when it withdrew from Paris:
What we are also quite excited to be witness to is to see alternatives developing. Such alternatives include companies like Arcadia Power. Our Founder shared this he received on what Arcadia Power had in fact done throughout 2018--The impact on the White House caught our eye in a "bigly" way:
It's been a long year of climate reports and wildfires. We could all use a little pick me up, and we've got just that.
This year, prices for clean energy reached record lows.
You helped directly contribute to this in 2018 by supporting the production of...
America was also witness to a change in power in Washington as the Democrats Took Power. The US Government continued to be shut down and some of the discourse our team captured throughout our assessment on Twitter underscored the extend of the profound challenges facing the United States and the World in 2019:
As this drama goes on, our team has also been assessing the situation in the MIddle East in light of the US Withdrawal from Syria and the expected ascendancy of Iran and continued ascendancy of Russia. One late breaking development we have been assessing is the changes in leadership and the recent tragedy at the Azad University which led to the death of 10 University Students. The Head of the Expediency Council, Hashemi Shahroudi, died and the Head of the Judiciary, Sadegh Larijani, was appointed in his place. Larijani, as such, holds two key posts--The Expeidency Council is in effect acting as a Senate--but in an appointed capacity. We also have seen reports that Hashemi was assassinated on the orders of the Supreme Leader, Khameini, as he opposed the appointment of Larijani as The Expediency Council Head. Our team will be releasing a Notation on it later on this week on it. This is as we went to press, protests continued throughout Iran: