It has been a busy Easter weekend as the team is finally gearing up to test out the new "Beta Site" as our journey continues. It included releasing a "Thought For the Week" To the Education Channel in celebration of Easter as it underscores a sense of the possible. The thoughts the team chose from +Jonathan Huie was in this spirit.
We have also been witness to a horrific week in our World. The aftermath of Brussels continues to be felt throughout the World. A march against hate scheduled for tomorrow has been cancelled in Brussels that underscores how the City continues to be on the edge. I have also been quite horrified by how Belgium asked for trouble as there are multiple police agencies with no one talking As the campaign against #Daesh is continuing, #Daesh lashed out as a suicide bomber attacked a Football (Soccer) match in Baghdad killing kids as long as 10. They were buried in Baghdad earlier today. It appears that Europe is pulling its' act together though as I am just seeing reports of an Algerian being detained in Italy based on an European Arrest Warrant by Belgian Authorities.
As I was on the prowl before being off for the night, I saw reports on two victims of hatred that I wanted to pay tribute too. Asad Shah was a shopkeeper in Glasgow Scotland who was seriously injured and subsequently died in a religiously motivated attack. Reports I reviewed note that the guy who committed the crime was Muslim: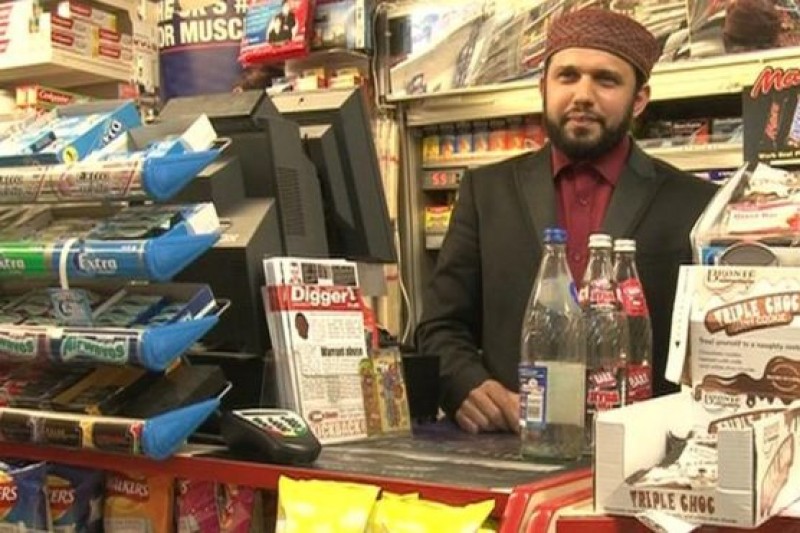 He was well-liked and the GoFundMe page has raised almost 36,000 Pounds (approximately 7 Thousand Dollars). He had written an Easter Greeting earlier in the day. One of the other young victims was Sascha Pinczwoski who was killed with her brother and she had posted a note right before she died in the Brussels attack reminding the World to be tolerant always. I salute both these ordinary folks who in their own way tried to make a difference.
While finishing my own "Virtual Walk-About" On the Grid, I saw this that one of my cousins released to her own Facebook Wall. It was from an injured British Soldier that is so powerful in its' message--It was in sharp contrast to the debate that goes on today that is dominating the Republican Party and somewhat echoed by the Wall Street Journal's Peggy Noonan who cited a 10% rule in her rationale to combat what she deemed "radical Islamic Jihadism". I hope she takes note of what this soldier reminded us all of:
British soldier who lost leg in Iraq issues powerful message




A British soldier who lost his leg in Iraq has posted a powerful message to people "expecting racism" from him just because he "got blown up".For Chris Herbert's full message: http://bit.ly/21OyRjz


Posted by ITV News on Wednesday, December 9, 2015
Hopefully the spirit of Easter will prevail.
As our team goes "dark" For Easter Sunday, on behalf of myself and the entire #Outsider team, Happy Easter!!!