It has been quite a week--what else is new?
For me, the week started on a very high note as I had the pleasure to be at blessing of St. Timothy's Catholic Parish Food Pantry as our Parish Priest, Monsignor Urell, blessed the opening and offered a prayer as we began a new era at the Pantry. For me, it continued as I worked away on on-going daily projects, was on the parish campus this past Wednesday and thereafter chaired the June 2016 Laguna Niguel Traffic Commission Meeting. It is frankly fun to be witness to Democracy in Action as residents were before our Commission deliberating as it did--proud of my fellow Commissioners, the City Team and the Community who were reflective, informative and engaging as they were.
One of the highlights of the past month was this publication in Route50 (a
+Government Executive
project) that the Route50 Editor,
+Michael Grass
, did such a fantastic job supporting--and I for one am grateful to him in my capacity as Chair of the Commission and as a resident of the City for taking on this project as he did:
— Mike Pouraryan (@mikepouraryan) June 23, 2016
It was also another fabulous week in the City of Laguna Niguel as the second phase of Crown Valley Park was opened up. I was a bit bummed that I missed it--but being at the Food Pantry was imperative as the team served some 34 clients today.
I also remain hopeful because of the next generation as The Aliso Niguel Second Harvest Food Bank Club plans on their Monthly Food Drive at the Ralphs in Aliso Viejo this coming Sunday--and as they will be having their mobile food pantry on August 6.
Beyond the boundaries of our City,
+City of Laguna Niguel
, it is quite a challenging World as the World awaits the result of #Brexit as I just got a tweet that YouGov Poll is giving the "Remain" (#EURef) Campaign the edge as the counting has begun. The Guardian just noted how the UK is fractured--how it heals will be part of the focus at #Outsiders especially in light of the profound fissures within the Conservative Party.
One very bright spot is the peace between Colombia and the FARC rebels. I was so glad to see this from the Guardian earlier today: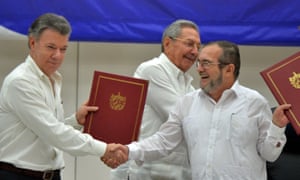 As I look to a weekend of service supporting Second Harvest, I popped into twitter to check on the latest that the folks at +BrainyQuote have shared--and this one I decided to share on the eve of the weekend: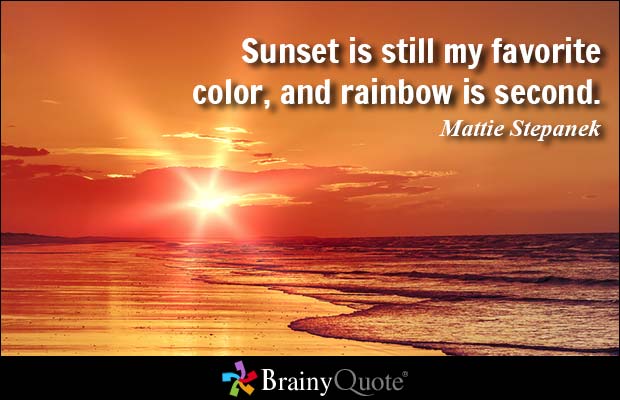 Remaining ever so hopeful as I wish all the best of weekends as I hope all enjoy the periodic #quote feeds over my personal Twitter Feed and the latest that the team +Paper.li publishes for me daily.